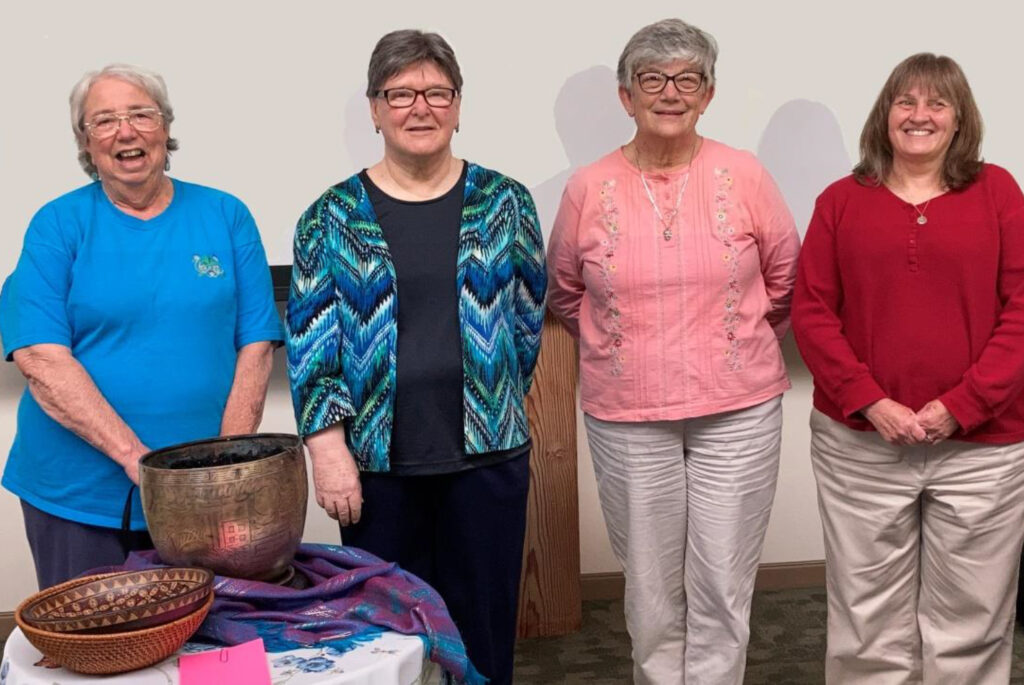 From left: Sister Michaela, Sister Gladys, Sister Sandra Ann, and Sister Kathleen.
Sisters of the Holy Family Leadership Team
The Sisters of the Holy Family of Fremont are pleased to announce that the following Sisters have been called to serve on the new Leadership Team, beginning Sunday, August 1, 2021. They were elected during Chapter on June 10, 2021, to serve for the next four years, 2021-2025.
Sister Gladys Guenther, Congregational President
Sister Sandra Ann Silva, Congregational Vice President
Sister Kathleen Littrell, Congregational Councilor
Sister Michaela O'Connor, Congregational Councilor
The Sisters would also like to express their gratitude to our Leadership Team of 2017 to 2021:
Sister Caritas Foster, Congregational President
Sister Elaine Marie Sanchez, Congregational Vice President
Sister Ann Marie Gelles, Congregational Councilor
Sister Kathleen Littrell, Congregational Councilor
Family of Friends Newsletter