Everybody Counts!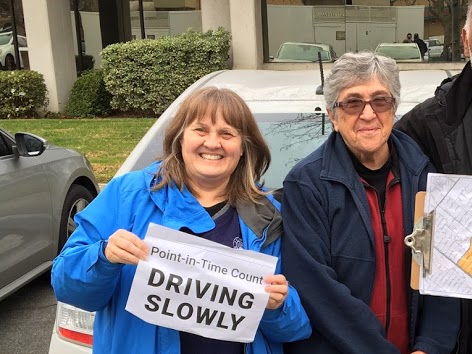 Sisters Kathy Littrell and Elaine Sanchez (above) joined a large number of volunteers in Alameda County for the 2019 Homeless Count: LET'S MAKE EVERYONE COUNT.
Every two years, during the last 10 days of January, communities across the country conduct comprehensive counts of the local homeless populations in order to measure the prevalence of homelessness in each local area. This important event assists in assuring needed funding and services are provided in each locale.
The early morning event began at 5:30 a.m. We gathered in Fremont to receive our map assignments and became part of a team composed of a Driver, Guide, Spotter (Elaine) and Recorder (Kathy). We drove, walked, and searched our assigned areas looking for the homeless. Our guide Abdul, who happens to be homeless and employed, was an excellent and compassionate teacher who raised our awareness on the issues the homeless experience each day.
Perhaps this early morning adventure to "seek out" was another way for our Sisters of the Holy Family to support efforts in addressing the needs of the homeless.
2019-20 Winter Shelter Hotline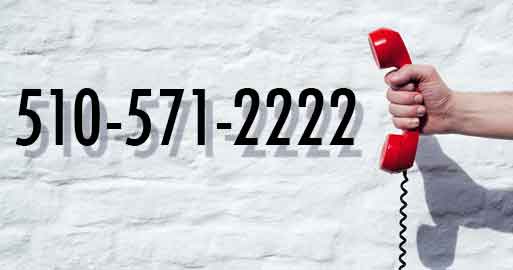 Receive hot food, showers, sleeping bags and cots, in a friendly environment. Also, Housing assessments and health services are available weekdays. Sisters of the Holy Family is supporting this effort. To volunteer: specialprojects@cityserve.org
Longtime Collaboration with Abode Services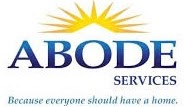 Our Sisters are proud of our longtime support of Abode Services, which is a leading practitioner of Housing First – a proven way to successfully re-house people experiencing homelessness.
Studies have shown the power of this approach in improving the lives of people placed in housing:
Costs related to visits to the ER by people who are homeless reduced by 34.3%
Incarceration costs reduced by 76%
Chronic homelessness reduced by 42%
As this essay points out, "Housing First isn't just cost-effective. It's more effective, period."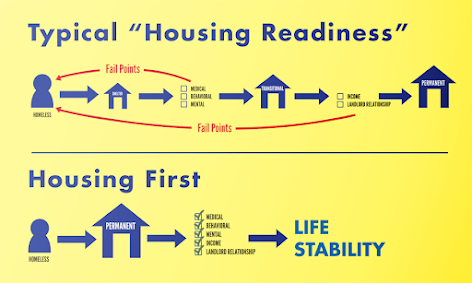 Additional Reading
Mini Family of Friends Homelessness and Housing Insecurity Issue, 2018
Sisters Assist TCV Mobile Pantry You Can Help Too!
Reflections and Actions on Housing Issues
Reflection posts; Take action posts
Stats and Facts on Housing and Homelessness
What triggers homelessness?
City of Fremont Everybody Counts Homeless Point-in-Time Count and Survey 2017
The 2017 Alameda County Point-in-Time Count was a community-wide effort conducted on January 30, 2017. In the weeks
following the street count, a survey was administered to 168 unsheltered and sheltered homeless individuals in Fremont, in
order to profile their experience and characteristics.
Faith-Based Organizations: Fundamental Partners in Ending Homelessness
What we learned about the role of faith-based organizations in ending homelessness
Justice in Aging Special Report: How to Prevent and End Homelessness Among Older Adults
A growing problem; Special challenges of the aging homeless population; Solutions