On November 6th, 2021, the Sisters of the Holy Family began a year-long celebration commemorating the 150th anniversary of their founding. During this year, we will give thanks for the many blessings we have received. Among those blessings is our Family of Friends. We will hold you all in our prayers during this anniversary year. If you have any intention that you would like us to add to our daily prayers, contact us and let us know. May God bless you and your family with peace and joy today and every day of this year.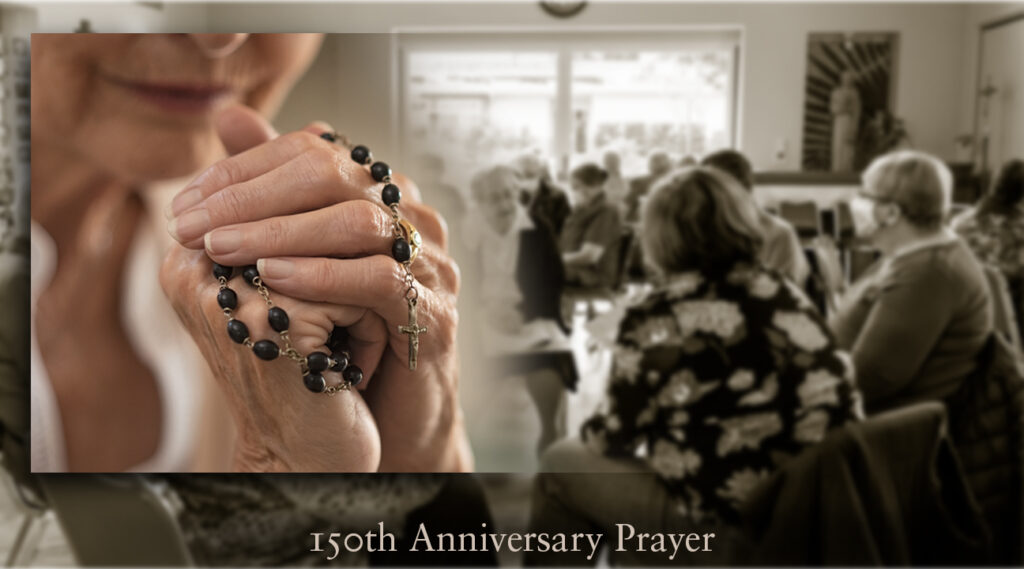 God of the universe and of love,
We are filled with deep gratitude for 150 years as Sisters of the Holy Family in service to you and your people, especially children and families.
We stand on the shoulders of our founders, Mother Dolores Armer and Father John Joseph Prendergast and the women who have gone before us.
We have been blessed as we walk, together, with our Associates and Family of Friends who continue to support us in our work and with those who work with us side-by-side.
We pray with our founders and those who have gone before us for the needs of those we serve and for our brothers and sisters throughout the world.
We pray for peace and justice with hearts filled with gratitude and love.
We pray all this through Jesus the Christ who came for all of us.
This is a Great Day!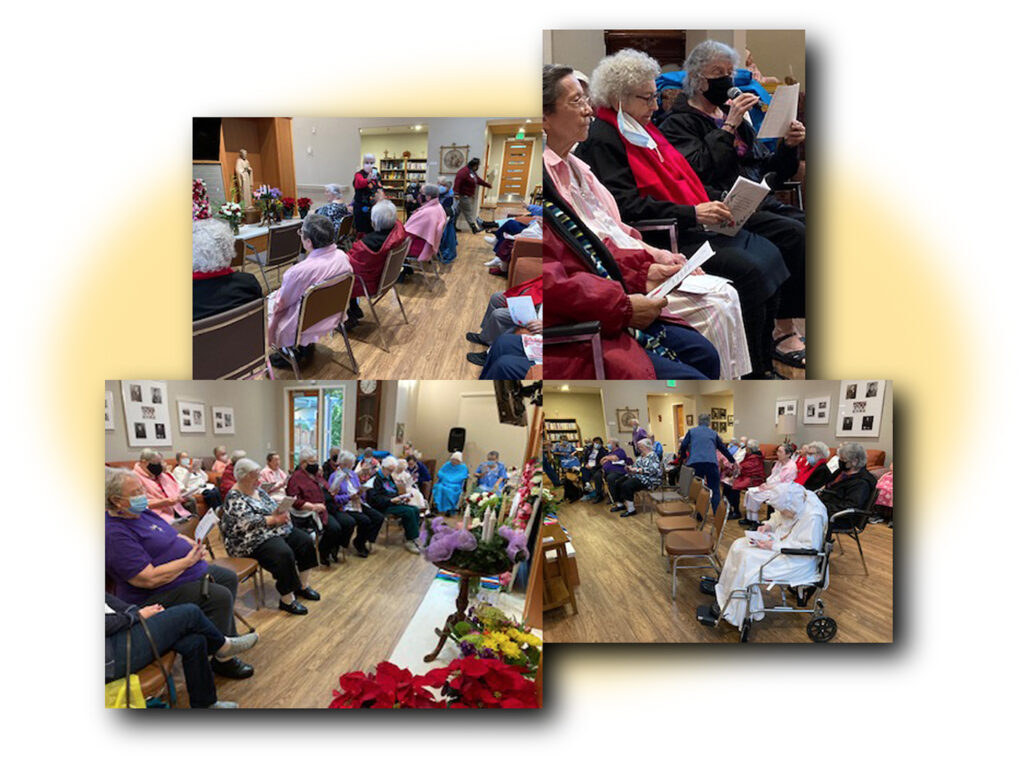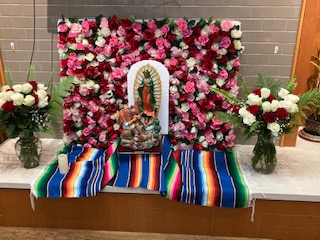 Our Lady of Guadalupe is Queen of the Americas and, as we celebrate her feast this month, the Sisters of the Holy Family remember with gratitude and amazement all of the Sisters of Mexican parentage who have blessed our community with their presence. We recall their labors of love, their wonderful ministering to hundreds of families in the Spanish speaking areas of California, Nevada, Texas and beyond. The Motherhouse Sisters gather for early morning greetings sung to our Lady and share pan dulce (Mexican sweet bread) and chocolate to begin the day of celebration. The picture of Our Lady holds a prominent place in the cottages and Juan Diego, the indigenous seer of the story is honored as well. May the smiles of Our Lady, her Divine Son and St. Juan Diego descend upon all of us. And may God be thanked for the miracle of Guadalupe and the missionary hearts of all our Hispanic Sisters.